Visit Maldives, also known as the Maldives Marketing & Public Relations Corporation (MMPRC), has partnered with Robb Report, a leading luxury lifestyle publication in Southeast Asia (SEA), to launch a media campaign promoting the Maldives from May to July 2023. The campaign aims to raise brand awareness in Malaysia and Singapore, with a particular emphasis on high-net-worth individuals in these affluent markets.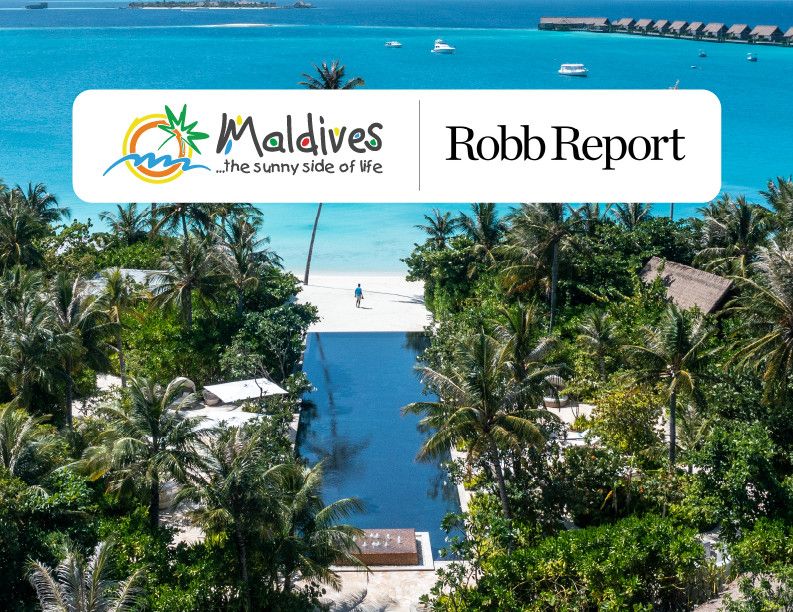 Robb Report will produce two print advertorials, six single-page print advertisements, two digital advertorials, two Robb Report Weekly EDM features, and two web display banners as part of the campaign. They will also create and share social media posts highlighting the unique products and experiences available in the Maldives. These advertisements and social media posts are expected to have a combined reach of more than 180,000.
Given its proximity and high potential, Southeast Asia is an important market for the Maldives tourism industry. To capitalize on this, MMPRC is conducting a variety of marketing activities in the region, including a campaign partnership with Travel + Leisure, a roadshow, and participation in NATAS Holidays and ITB Asia in Singapore.
Because of the region's large population and growing middle class, outbound tourism has increased. Furthermore, Southeast Asian countries have high economic growth rates, which leads to increased disposable income and a desire for luxury travel experiences. As a result, the Maldives tourism industry sees great potential in attracting high net-worth individuals from Malaysia and Singapore's affluent markets. MMPRC has been conducting various marketing activities and campaigns in the region, including hosting roadshows and participating in travel expos, to tap into this market.
The Robb Report
Robb Report is a leading luxury lifestyle publication that serves affluent readers worldwide. The magazine debuted in 1976 and has since evolved into a multimedia platform with print, digital, and social media channels. Luxury travel, fashion, automobiles, yachts, real estate, fine dining, and other topics are covered in the publication. Robb Report readers are typically wealthy individuals with a keen interest in luxury lifestyle products and experiences. The magazine is well-known for its in-depth and exclusive coverage of the world's most opulent brands, products, and experiences. Robb Report, in addition to its editorial content, organizes a variety of events and experiences for its readers, such as luxury car rallies, yacht cruises, and wine tastings.